A collision occurred between two trains at Kachiguda station in Hyderabad. 16 people, including a loco pilot, were injured in the accident. The scene of the crash was captured on CC TV.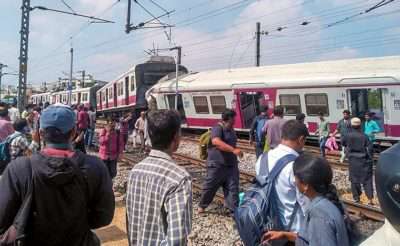 It is a guarantee that no one will be shocked. Fortunately, no casualties were reported in the event of a major disaster. Both trains came on the same rails. There was a face-to-face collision between the trains.
The collision of the train of the late train had crashed. Even the passengers inside the train were scared, and soon the train started to descend. No one was seriously injured in the incident. The 16 people who were treated for minor injuries were taken to a nearby hospital.
Bala
@naartthigan
Kachiguda in the Mmts train collision of the CCTV footage.
Embedded video
1,052
8:52 PM - Nov 11, 2019
Twitter Ads info and privacy
820 people are talking about this